So Picture Day was Saturday.. I am sure most of you DGAF. It was uneventful, but nice...
I am sure Mrs Evilfrog's pictures would put mine to crying-in-the-corner-in-a-fetal-position shame but I thought I'd share a few that came out alright with you guys (aaand gals!) regardless. I'm going to blame the mediocrity on the equipment although standing in a stupid spot, not reading the camera manual and the sheer lack of talent might have something to do with it.
The Cardinals came out in groups and walked around so people on the track and on the field can take pictures. But just check out the weird groupings...
First - Oquendo, Dunc, Big Mac, Pettini, Marty Mason and some interesting facial hair, Dave McKay who seems to have a really weird smile, a mildly romantic Mike Aldrete (thank you prophetjohn for helping me id him) walked through, followed by TLR who got to make the round alone, but he actually stopped ever so often and posed for pictures
Then came Albert, Yadi and Chief Justice - Yadi and Albert were laughing, Yadi waived, Jay seemed a little uncomfortable but he'd wave and smile every once in a while
Then it was Boog, for some reason, all by himself - chatty but kept a few feet from the crowd, seemed a little self-conscious:
The make-up of this next group could be a "what does not belong" SAT question - Winn, Miles, Paggz, Anderson, and... wait for it... Colby!

Winn and Paggz gave a bunch of high fives, Colby actually stayed way behind and eventually fell behind even the groups that followed him, he stopped everywhere, shook hands, grabbed the hands of seems like all little babies, and took pictures with whoever asked him for it.
Next group - Skip, Lego, Feliz and Stav (who puts these together?) quickly caught up with Miles and Anderson
Lego is awfully tall and didn't get enough sleep, Skippy knows how to look cool in pictures:
How about a couple of blurry pictures of some of these monster-players:
d-dee: Stav, you gotta shave your head!
Feliz, Miles, Skip, Anderson: (loud laughter)
Stav (doing his best Peter Griffin impression): Nnno!
(more laughter from the group)
The next group - Floppy, Dennys, Salsa (who wears braces), Soup, Franklin, and this lovely lady who kept asking people if they liked the locks:
Someone cast these guys in a movie together:
Now let's compare some beards:
Is that a matter of grit vs. no grit? Cause Miles and Stav also had some impressive beards..
When Colby finally got to me, he shook my hand and i asked:
d-dee: So Colby, are you enjoying fatherfhood?
The always colorful Mr Rasmus (in the most even tone of voice i have ever heard): yes. ilikeitalot
Now that I look at all the pictures, I realize, Colby did not smile once.
Along came Sauce, K-Mac, Boggsy, Hawk and Ottavino
One more movie can come out of this (note to self: need better telephoto lens, learn Photoshop and somehow get more skills):
Wondered if I should address Motte as "Sauce" but decided to go the conventional way

d-dee: Hey Jason!

Motte: (?)

d-dee: You're awesome!

Motte: (smile)

d-dee: And you're crazy! You're crazy awesome!

Motte: Thank you, thank you! (and this:)
Next group Westy, Lohse, McDougal, Jaime (seriously, who put those together?) gave high fives posed for a few pictures with people (yes, even Jaime).
Westy shook hands, shook mine and so far I've never had a problem chatting him up:

d-dee: So Westy, will you resign with us?

Westy: I don't know, we'll see, not up to me.

d-dee: You should stay

Westy: We'll see, I really want to
And a bonus Fredbird and some Scott's: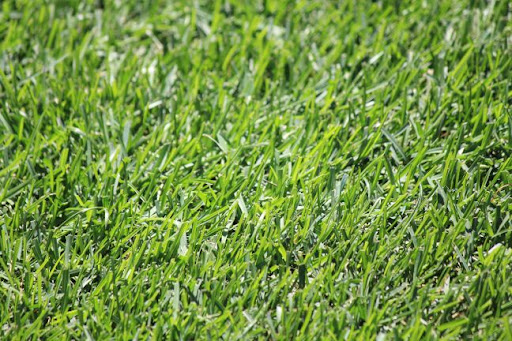 I returned home with a little souvenir:
Of course Waino didn't come out since he was starting and Carp was a no-show either, which I thought was just Carp luggaging Photo Day, but turns out he was actually sick and went home.
Anyway guys (aaand gals!), please post your Flickr, Picasa, Photobucket etc. photo stream if you have one
And after Picture Day was done, that was it, there was no game or anything afterwards, we all just went home, nothing else happened.
P.S. I started putting up some of my pictures from the 2010 season here. Action shots will be added slowly, yours truly is still struggling to learn some Photoshop.